Bee removal

in

Randburg
For the best bee removal company in Johannesburg contact: or 083 652 0760
Lees gerus hierdie bladsy in Afrikaans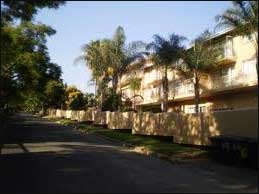 Randburg finds itself in the North-west of Johannesburg and is home to thousands of families and a hive of activity on the commercial and industrial front.
Although suburbs like Strijdom Park and Ferndale and Linden prefer to be seen as individual suburbs, their proximity to Randburg often finds them mentioned in the same breath.
All of these areas provide enticing spaces into which bees can move a colony and begin to build a hive. The factories and offices of Strijdom Park and the lush greenery of Linden offer shelter and it is extremely likely that there will food in all forms, narural and otherwise.
We are on hand to remove the bees from the premises, safely and humanely. We also strive to create as little disruption as possible. All we need to know from you is where the bees have settled, how high etc. and your address and we will dispatch a bee removal expert.
Call now: 083 652 0760 (branches throughout South Africa)
Last updated November 2013